HOW DO YOU TAKE FRANKENSTORIES FROM DISPLAYING TO DEVELOPING SKILL?
Frankenstories sounds simple in theory, but in practice it combines the cognitive demands of creative writing (or any other genre—shoutout to the teachers making report & argument prompts) with the social challenges of group collaboration.
So if you're using Frankenstories as a fun Friday activity but want to use it as a serious teaching tool, we've published a lesson that is going to unpack Frankenstories in terms of key narrative and interpersonal skills, and show you how to target and train these skills in class.
Let's look at the first few published pages!
NARRATIVE LEVELS: MOMENT VS SCENE VS STORY
If we think in terms of building blocks, then stories are built from scenes, and scenes are built from moments.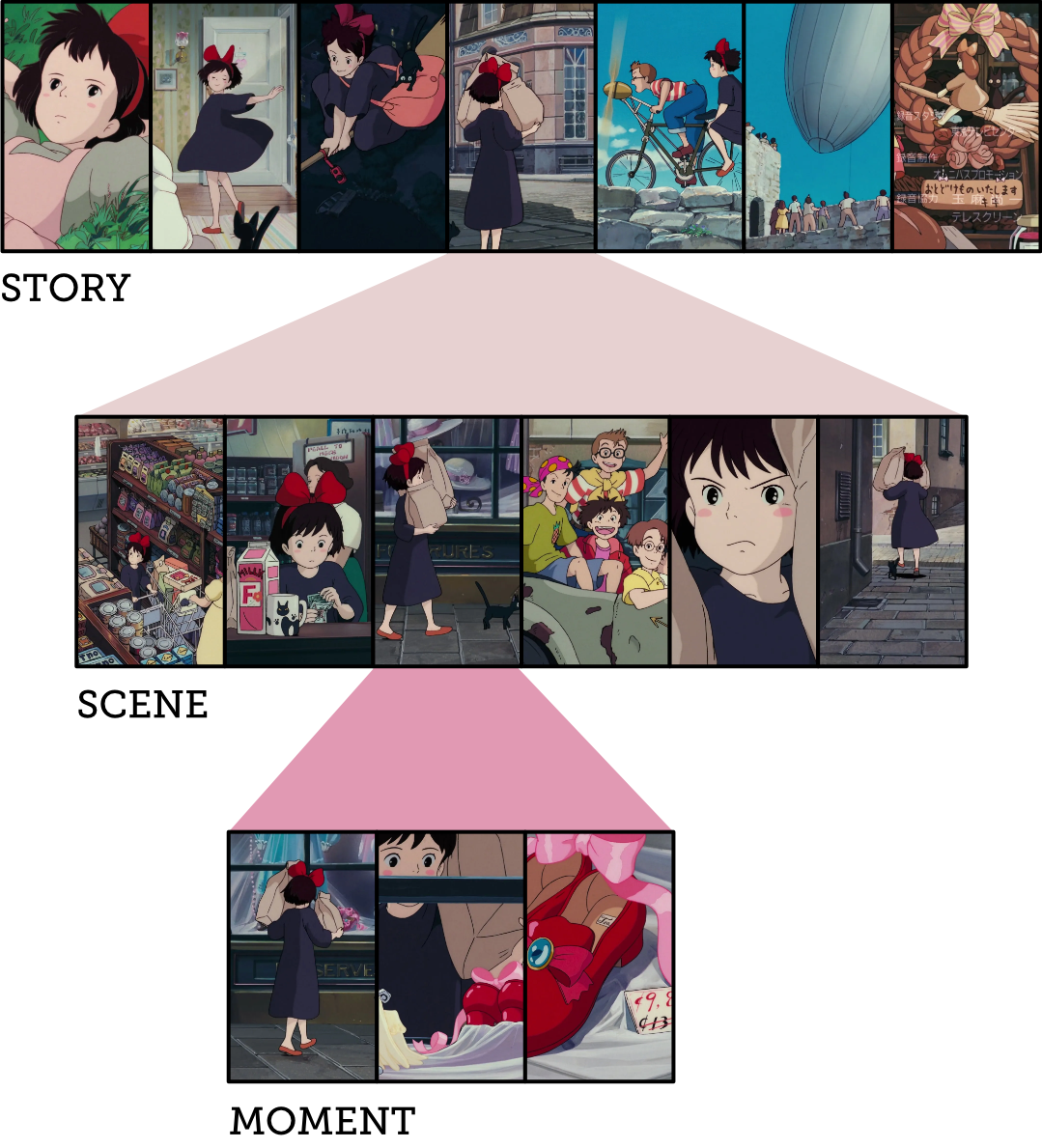 In the part of the lesson, we talk about the difference between these narrative levels, the types of skills required when writing and thinking at each level.
We also show some examples of Frankenstories written at each level, and provide prompts you can use in class to analyse and target different levels.
STORY-LEVEL SKILLS
While Writelike already has detailed lessons on many moment and scene-level skills, we don't have any lessons that teach story-level skills.
So this lesson introduces the concept of story-level skills and shows you how they work together over the course of a short Frankenstory:
The lesson goes on to talk about introducing and combining story elements.
THAT'S JUST THE BEGINNING: WE'LL TRY TO ADD MORE CONTENT WEEKLY
There are a bunch of story-level skills we want to explore, plus we want to show how you can apply the kind of moment and scene-level skills we teach on Writelike and provide tips on how to create more collaborative groups.
It'll take a while to create all that content, so we're treating this lesson as an ongoing work in progress. We'll try to add new content each week.