Conflict & resolution
Introduction
1. Introduction
Confrontation
2. "Fight! Fight! Fight!"
3. "How dare you!?"
4. Conflict vs confrontation
Conflict
5. Conflict as a concept
Relationships
6. Conflict with other characters
7. Strangers & nemeses
8. Friends & family
Environment
9. Conflict with nature, society, and the world at large
10. Hard & hostile world
11. No place like home
Internal conflict
12. Conflict with yourself
13. Broken model
14. Competing wants
Resolution
15. The end of the story
16. Heavy damage
17. New growth
Wrapping up
18. Checkpoint
19. See you next time!
Introduction
1. Introduction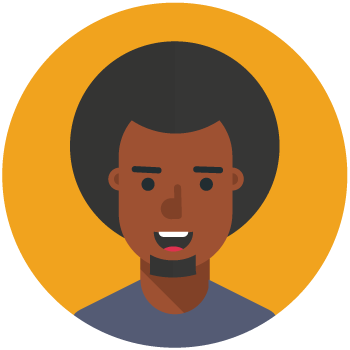 This lesson is all about conflict.
True to the topic, we'll jump straight in. 💥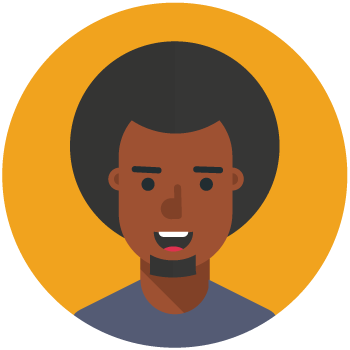 Actually, before we jump in, you should think of a story world you want to explore in this lesson
Confrontation
2. "Fight! Fight! Fight!"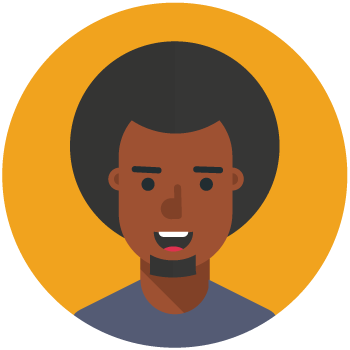 When we say "conflict", the first thing that probably comes to mind is a fight, like this scene in which a group of teenagers ambush a sentry who is part of an invading army:
I rabbit-chopped his arm as hard as I could hit, then grabbed the gun and swung it upwards. I'd been hoping he'd drop the gun with the shock of my hit; he didn't, but he lost his grip on it and had to snatch at it to try to get it back. At that moment, Lee knocked the man's cap off and dropped the belt over his head. Now, fighting two battles at once, the man got confused; he tried to push me away and at the same time turned to attack Lee. Then Homer arrived with a rush and, between us, we prised the gun out of the man's grasping fingers. He knew he was in trouble then.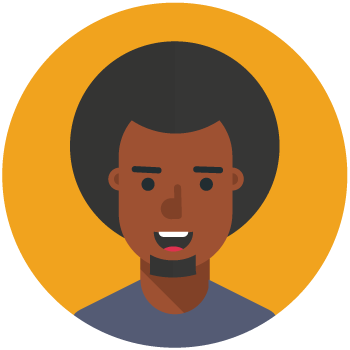 Conflict comes from opposing forces struggling for dominance.
In this snippet, the conflict is "local teenagers vs soldier from invading army in struggle of life and death".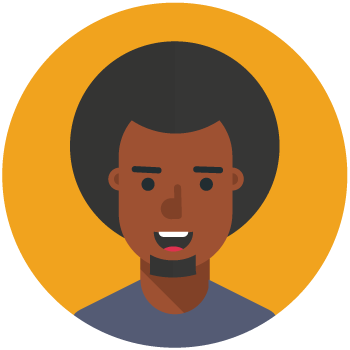 Highlighting convention in this lesson: Protagonist vs antagonist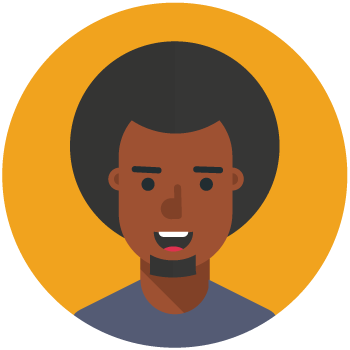 Tip: Orchestrating a fight scene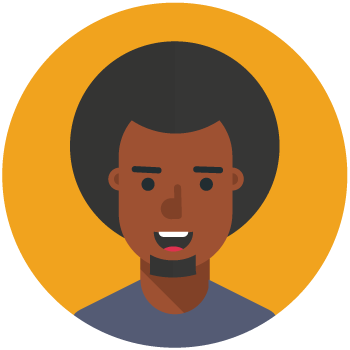 Let's take a look at how physical fights like this might happen in the worlds of our two worked examples.
First one's easy: zombie brawl!
Amos rammed the zombie with the trolley and pinned it against the window, then Expert ran in and cracked it in the face with the folded chair. The zombie's skull thunked against the glass and then rebounded, leaving behind a gooey patch of skin and blood and hair. The zombie struggled against the trolley, hissing and clawing. Amos moaned; Vincent could see him wondering how long he could keep the zombie pinned before it snatched his face. Meanwhile Cindy, over by the doors, was screaming for everyone to leave it and run, but nobody wanted to abandon the food, so Vincent tried jabbing the zombie in the neck with the broom while Expert turned the chair on its side and swung again, aiming to hit it with the edge instead of the flat. This time he somehow caught the zombie's arm, which gave the zombie a chance to grab the chair, rip it out of Expert's hands, and throw it across the floor.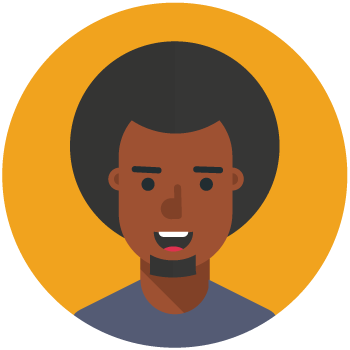 Alternatively, here's a fight in the taxidermy store:
The intruder spun around and got me straight in the face with a blast of spray paint. I went blind and fell backwards, face wet, and a bitter, waxy taste on my tongue. As I knocked over pots of glue and paint on the workbench behind me, I felt the intruder turn and run. I lunged at the space where I thought they'd be, snagged the edge of their hoodie, but they knocked my arms aside and pulled something down on top of me. From the sharp prongs that bit my shoulder, cheek, and scalp, I guessed it was a deer. As the deer head bounced off me, I stumbled after them, shouting and trying to wipe the paint from my eyes, bumbling through the workshop until the intruder hit me with what felt like a Himalayan tahr—a pillow of long, coarse hair softening the blow from a central knob of bone and horn—knocking me flat. Then, while I was getting up, I heard the front door clatter open, the bell ring, and the intruder's sneakered footsteps faded into the night.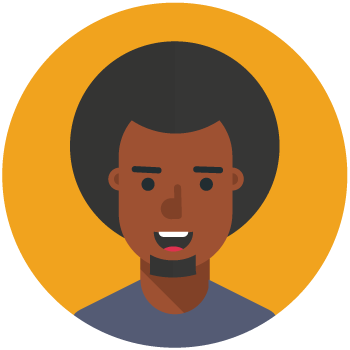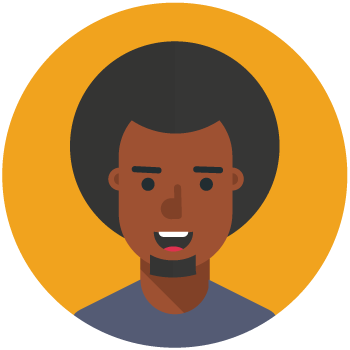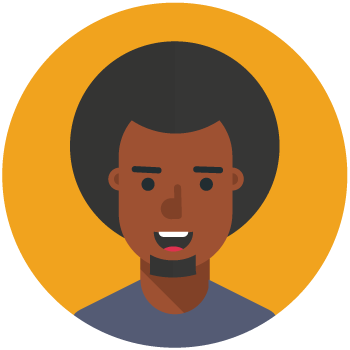 That was a fist fight.
What about a more social and emotional fight?
3. "How dare you!?"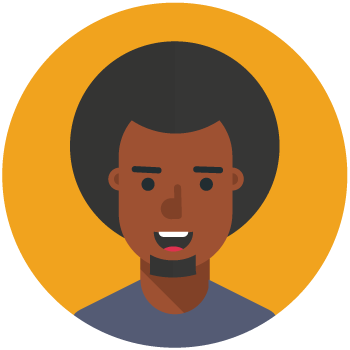 Fights aren't only physical; they can also be verbal and emotional.
Here's a fight with a girl and her boyfriend on one side, and her parents on the other:
For a moment no one speaks. Then I hear Saif's voice. "Can we talk?" He clears his throat and does his best to appear calm. "Outside? It might be a good idea if we all just go outside and talk about this."
My mother takes a step toward us, and only then do I realize how tightly I'm holding Saif's hand. With one fluid motion, she slaps my hand from his and grabs my wrist.
"Please," Saif says. "If we all could talk. Just for a second."
"Don't." She glares at him. "Don't you dare speak to me. Ever."
I look at my father. He's not really looking at me. More like through me.
My mother's grip is tighter now. She's pulling me off the dance floor. Toward the door. I look back at Saif. His face has gone pale. He walks toward me. I shake my head at him.
"Ami," I whisper, though choked sobs, "if you could just listen to us. If we could just step outside and talk for even five minutes and explain to you what's going on."
"I think the explanation is clear enough," she responds. "And now let me explain something to you, Naila. It's over."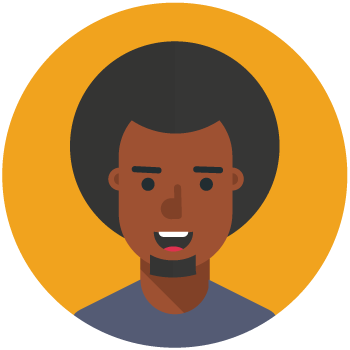 What can we see in this snippet?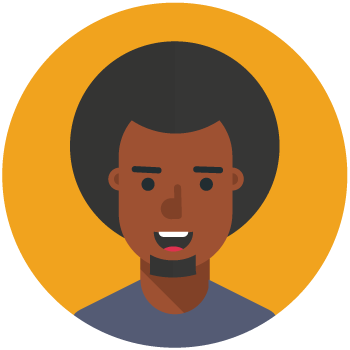 You can't have a verbal and emotional fight with zombies, so we'll use this as a chance to develop some character backstory in our Hong Kong story:
A couple of months ago Vincent had gotten into trouble for staying up all night playing Minecraft. "On a school night!" his mother had screamed.
"Mama," Vincent had yawned, "it's fine. I'm awake."
"If you fail your test today, you will be a beggar on the street!"
"It's fine, I know it all," he'd said, nodding off.
"Yes, you know it all! That's your problem! You're a lazy know-it-all!" His mother had wheeled on his father, who had been trying to sneak out the door without getting involved. "You need to punish him!" she'd shouted.
"Uh, he has to clean the toilet… for two weeks."
"Doing the maid's job is not a punishment!" His mother's eyes had narrowed. "I'm selling the computer."
"Mama, no!" Vincent had howled.
"You can buy a new one with your salary when you are a working adult!"
"No!!!" Vincent had felt like his heart was being ripped out.
His mother thought she had won that fight, but Vincent looked around the world now and all he saw was creepers and crafting. It was a lot more like Minecraft than school.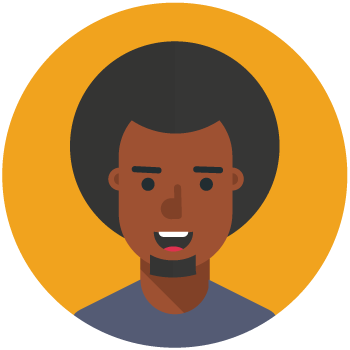 Now here's one in the taxidermy story:
Things came to a head when Dad—who shouldn't have been in my room in the first place—saw a tab for UT Austin on my laptop. He took the liberty to poke around and then we had it out in the kitchen.
"What are you thinking of, girl?" he said. "You don't need university, or debt, or all that driving. You have what you need right here."
"Daddy, I do not want to be stuffing animals for the rest of my life."
"And exactly what are you going to do? A degree in musical theater? Have you lost your mother-loving mind?"
"I don't expect you to understand!"
"Oh, I understand that girl has put a spell on you and made you think a whole load of deranged thoughts! I said she was bad news from the start!"
That's where it really went off the rails. Dad got in my face, pointing at me while he yelled; I slammed a box of macaroni on the counter so hard that noodles sprayed out.
"It's not about Charlie, it's not about you, it's about me! And my life!"
"Oh, it'll be about you, alright!" Dad yelled, not making any sense but being angry enough to scare me.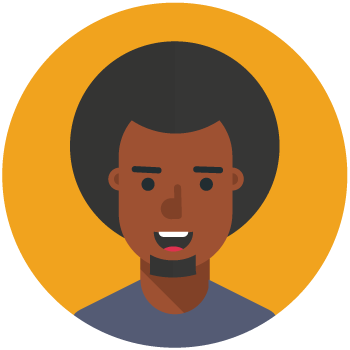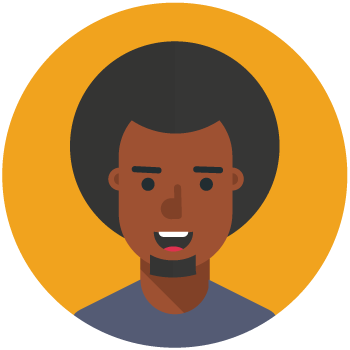 We've described a physical fight, and a verbal and emotional fight.
But here's the thing: a fight is not really a conflict; it's more what we might call a confrontation.
What's the difference?
4. Conflict vs confrontation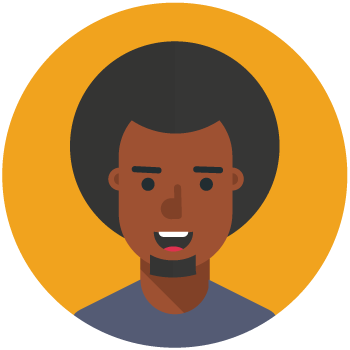 So far we've been looking at what we might call confrontations rather than conflicts.
A confrontation is a moment in time. It marks a specific point when a conflict comes to a head.
A conflict is sustained over time. It represents the ongoing struggle for dominance between opposing forces, and might encapsulate many confrontations.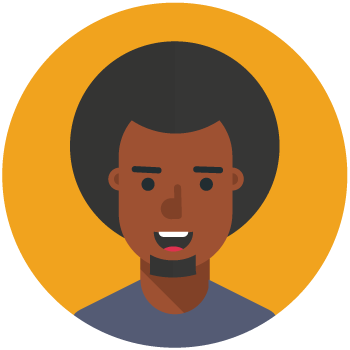 Example: The Third Day, the Frost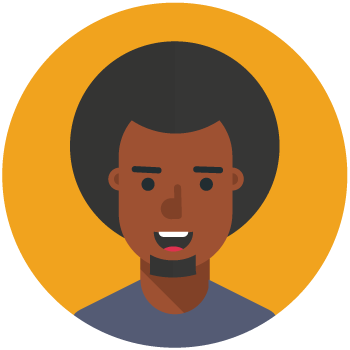 Example: Written in the Stars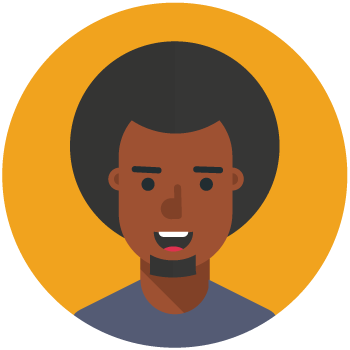 Getting beyond confrontation to conflict by asking "Why?"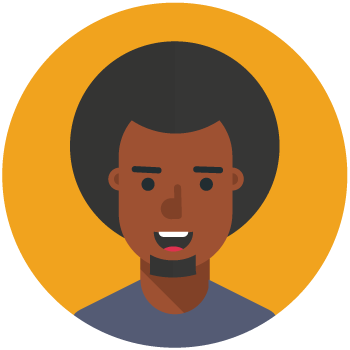 This is an important point, because conflict is one of the fundamental organising forces in story and narrative.
So before we do any more writing, let's examine the idea of conflict more closely.
Conflict
5. Conflict as a concept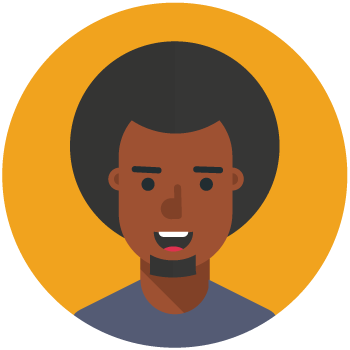 Conflict is the sustained struggle for dominance between opposing forces.
Opposing forces can be individuals, groups, or even social and environmental systems. For example:
A tiny group of schoolkids vs a vast army of invaders.
A teenage girl vs her parents.
Conflict, by definition, is not quick or simple. (If it was, it wouldn't be a conflict: it'd be a momentary confrontation.)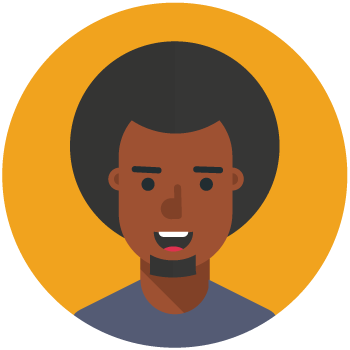 In a conflict, the opposing forces usually have something to gain and/or something to lose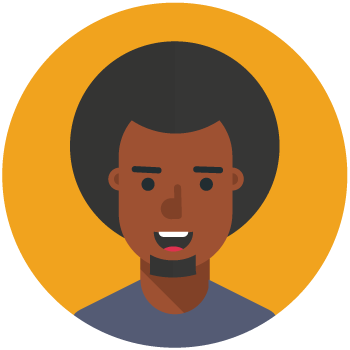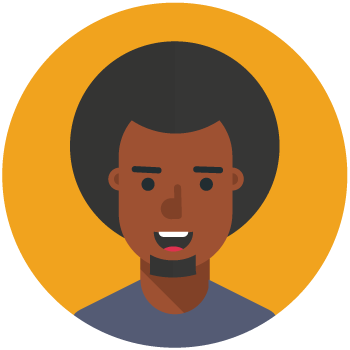 The stakes in a conflict don't have to be world-shattering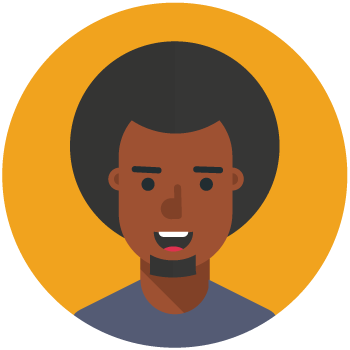 Confrontations are a keyhole view into broader conflicts
Relationships
6. Conflict with other characters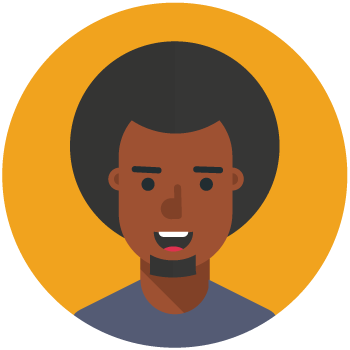 A major source of conflict in stories—and our lives—is other people.
People fight over tangible things such as scarce resources or precious luxuries.
And people fight over intangible things such as freedom or control.
For example:
The locals want their land; the invaders want it too. They can't both have it—so who wins?
A Pakistani girl wants the freedom to date her American boyfriend; her parents want to control her arranged marriage to a stranger in Pakistan. They can't have both—so who wins?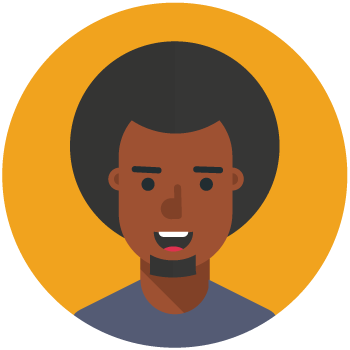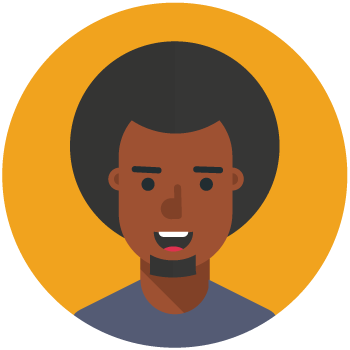 The characters need to be bound together until the conflict is resolved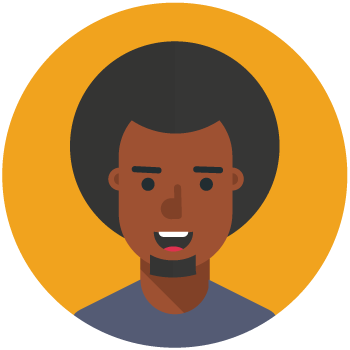 Let's read and write a couple of examples.
7. Strangers & nemeses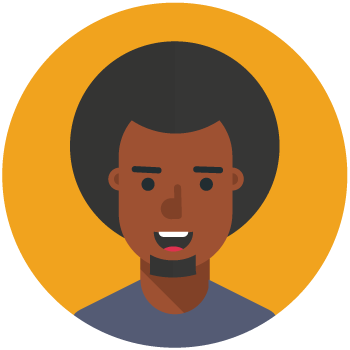 One type of conflicting relationship is the nemesis.
A nemesis is basically someone who is diametrically opposed to the protagonist, possibly even bent on their destruction.
Here's an example of a nemesis appearing in the opening pages of Across the Nightingale Floor:
The horse reared and whinnied at the smell of blood. Iida sat as still as if he were cast in iron. He was clad from head to foot in black armor, his helmet crowned with antlers. He wore a short black beard beneath his cruel mouth. His eyes were bright, like a man hunting deer.
Those bright eyes met mine. I knew at once two things about him: first, that he was afraid of nothing in heaven or on earth; second, that he loved to kill for the sake of killing. Now that he had seen me, there was no hope.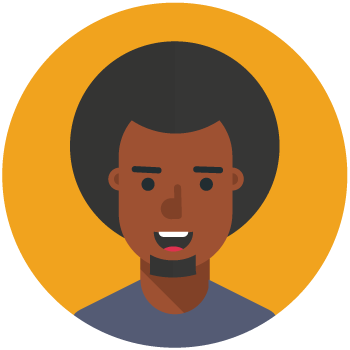 What can we see in this snippet?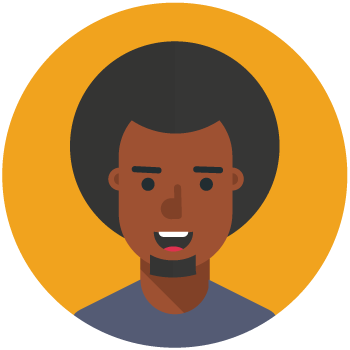 In our zombies story, the zombies aren't really a nemesis as such; they're more like an environmental force, which we'll talk about later.
But we can invent a nemesis by adding a cannibalistic survivor to the mix:
Down below, in the food court, the zombies squirmed like maggots. Directly opposite, at the railing on the other side of the void, the blonde man stood watching in silence. He was eerily neat. He wore bright yellow glasses and a clean blue jacket, like he was going out for the weekend. He even looked like he'd had a shower and combed his hair. The only thing post-apocalyptic about him were the double katanas slung across his back.
Smoothly, he raised his gaze to stare at the kids, like he'd known they'd been there all along. Then he grinned sharply, drew the swords, and called, "Hey, kids! Don't you look tasty!"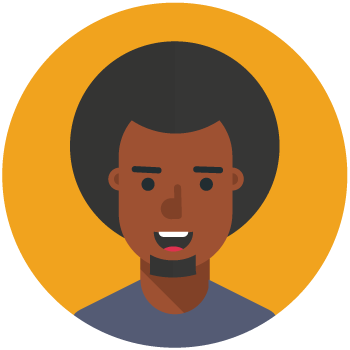 You can see that nemeses reflect a kind of predatory relationship.
Here's another example, in our taxidermy world:
Their pickup pulled up along the top of the road, and Kenny left the lights on and the engine running as he got out. With a clunk of doors, the others got out too: Jacob, Bill, and some older dude I hadn't seen before. I almost laughed because they'd recently started wearing the same stupid muscle shirts with these fake oil stains that were supposed to make it look like they'd spent all day stripping an engine. But something about their vibe was too creepy to laugh at.
They stood in a row, grinning at us while the engine grumbled behind them like it was waiting for cargo. Kenny hooked his thumbs in his belt and rocked lazily on his heels. "Hey, girls," he jeered. "Enjoying the sunset? We thought we'd join you up here."
Next to me, Charlie flipped him the bird while she called her mom on the phone: "Hey, mom, Dylan and I are at the lookout and Kenny and his boys have shown up to act weird and annoying."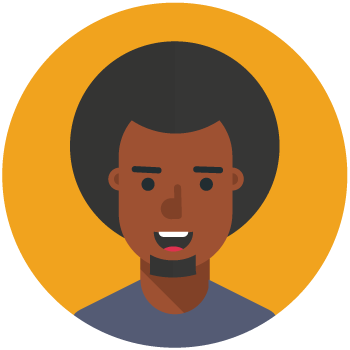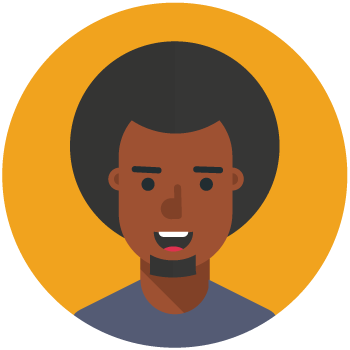 Competitor/predator/nemesis is one type of relationship conflict.
Do we always have to go that far, or can we find conflict closer to home?
8. Friends & family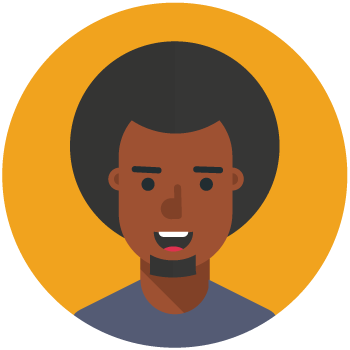 Sometimes our relationship conflicts don't come from predators, competitors, and nemeses—but from our own friends and family.
We've seen one example already with Naila and her parents in conflict over her relationship with her boyfriend.
Here's another example, in an account from Kids of Kabul:
My mother has no job, so we are very poor. My oldest brother is in charge of us. He is the one who said I should not go to school, so that is why I spent so many years not knowing how to read. I don't know why he said no school for me. Does he have to give a reason? Maybe he doesn't think I am smart enough for school. Maybe he is afraid I would end up smarter than him, and then how would he be able to tell me what to do? The women in this class have all been through bad times in the war. I was very small when the war ended but I hear everyone talk about it.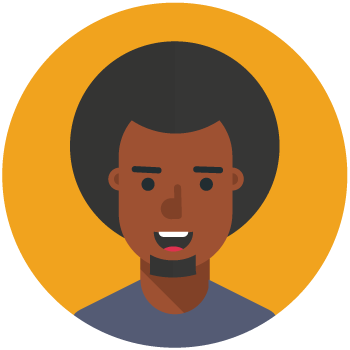 You might notice that family and friend conflicts tend to be less about competition and survival, and more about values, behaviour, and control.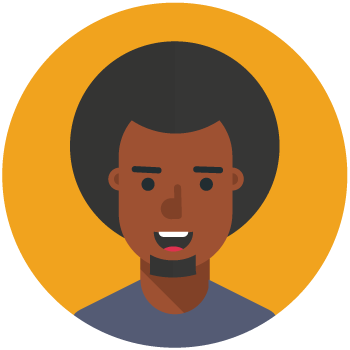 Here's an example in the zombie story of a conflict between the kids over safety and security:
Over time, the kids split into two equal but opposing sides. Cindy and Amos wanted to stay in Kowloon. They thought the mainland was safer, and it felt like there was somewhere you could run if you had to. Expert and Vincent wanted to cross the harbour to the island. They thought it was safer because at least the zombies were more contained, and the vegetation meant maybe they could grow food. Cindy and Amos argued that if you went through the tunnel you'd probably get trapped in the dark and eaten. Expert and Vincent said there was a junk moored on the other side of Tsim Sha Tsui that they could use to sail across. Cindy and Amos said Expert and Vincent were crazy, and they were going to get everyone killed. Meanwhile there was a cannibal running around downstairs, stressing everyone out.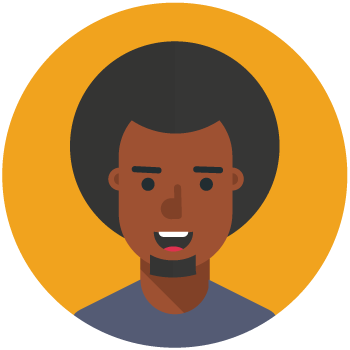 Whereas here's an example in the taxidermy story of a conflict over relationships, family, and career:
My dad learned taxidermy from his dad, and I think he assumed he would pass on to me his wisdom, and I would love it the way that he loved it, and we'd stay together in this shoebox stuffing hides and I don't know, I'd get married and somehow my husband would get roped into it, a regular family dynasty. What he specifically did not want was a gay daughter who wanted to move to Austin to do musical theater with her girlfriend. I don't know what made him more upset, the gayness, the theater, or Austin.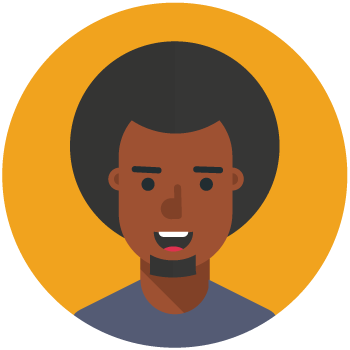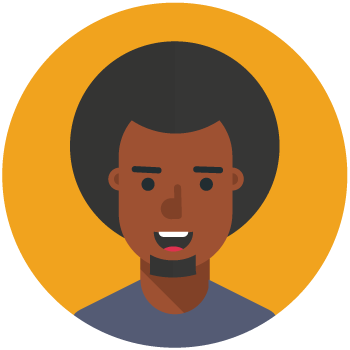 Whether the conflict is with nemeses, strangers, friends, or family, at least you can boil it down to one or a handful of people.
What happens when the whole world is hostile?
Environment
9. Conflict with nature, society, and the world at large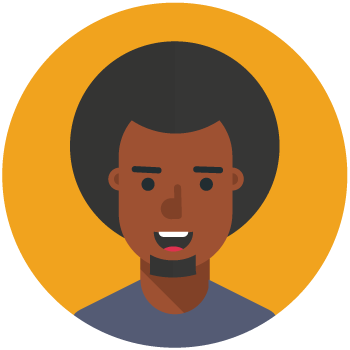 We've talked about conflict that is based on some kind of sustained relationship with an individual or group.
But another source of conflict is the surrounding environment.
For example, in Gary Paulson's Hatchet, a teenager is stranded in the Canadian wilderness with no idea how to survive.
There's no specific opposing character; the conflict is between the teenager and the wilderness as a whole.
However, the conflict with the wilderness manifests in a variety of confrontations, including with wolves, skunks, and a tornado.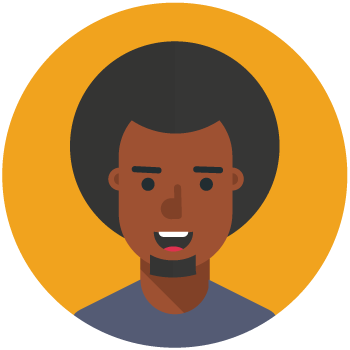 Example: Shark as nemesis vs sharks as environmental force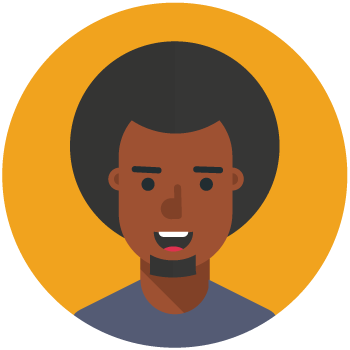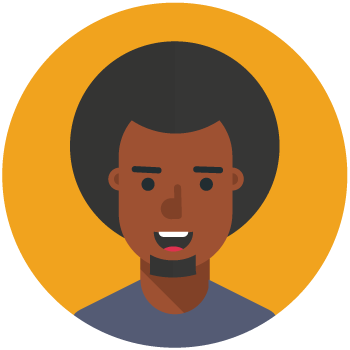 Let's read and write about a couple of types of environmental conflict.
10. Hard & hostile world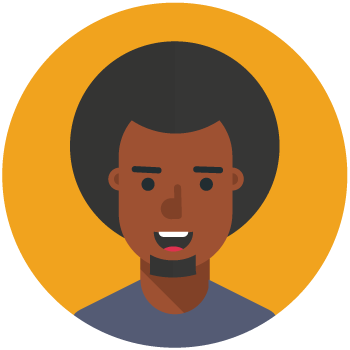 Sometimes the world is just a harsh and hostile place and it keeps antagonising the protagonists.
For example, consider this description of one young person's life on a Native American reserve:
The reserve used to flood all the time. When my father was little it was really bad. I also remember floods happening. The whole community would gather on the big hill on the baseball field to get out of the way of the rising water. Graveyards would get flooded. They still do. The water treatment center would break down.
Our drinking water is safe now. A few years ago we had E. coli in the water, which can kill you. They sent us all out of the reserve. We had to go. It was an evacuation. Still, people got sick. They got terrible rashes and bad stomachs and got very weak.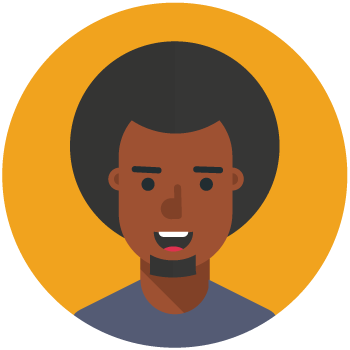 What can we see in this snippet?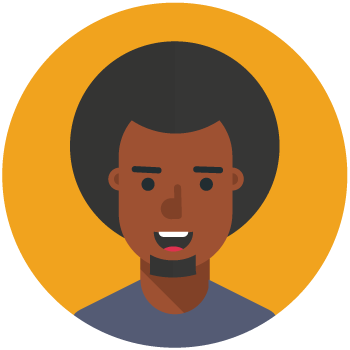 What types of environmental conflict might arise in our zombie example?
After two weeks, the worst thing wasn't the zombies. You could avoid zombies: walk quickly and, if you were ever cornered, climb up something.
The real problem was there was no fresh food in Kowloon. In the street markets, there were tables piled high with rotting choy sum, snake beans, and flies. In the supermarkets, stacks of cucumbers turned to jelly and dripped from their shelves. The kids didn't mind at first, but after a fortnight of cold spiced pork cubes and spam there was a lot of painful farting.
There was no running water either. Turning a tap yielded nothing more than a squeak of dry metal. Pressing the button on a toilet got you a faint clunk in the tank, while whatever you'd done in the bowl sat there and stared back at you. They'd started using a fire exit stairwell as a toilet, door propped open with a bin so they didn't get locked inside, bottoms over the rail, letting their business drizzle and plop into the darkness below from whence rose an increasingly poisonous stink.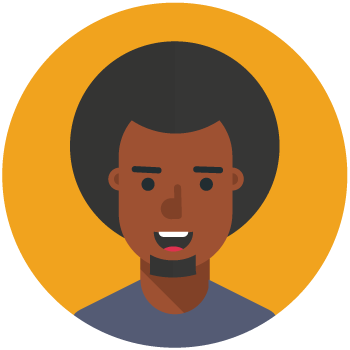 What can we see in this example?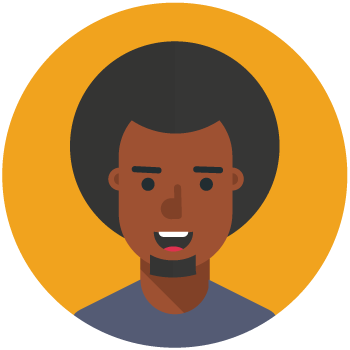 An environment doesn't have to be apocalyptic to be antagonistic:
Summer was the worst. The aircon would cut out every other day and I'd cook in the oven-like store, meticulously gluing an oryx cape to a polyurethane skull while sweat dripped from my fingertips and diluted the adhesive and ruined my work. The carpark outside became a vanilla glare and radiated heat through the front window in crippling waves. I'd get migraines from it.
Even worse, if I had to clean a carcass, then I'd have to go to the shed out the back so squeamish customers couldn't see, but the shed was even hotter than the store. It was like the shed intensified the heat, weaponised it, and then beat you with it like a hammer. I'd feel dizzy and sick. Sometimes I cut my own hands while fumbling with my knife.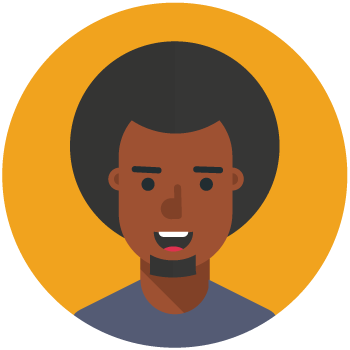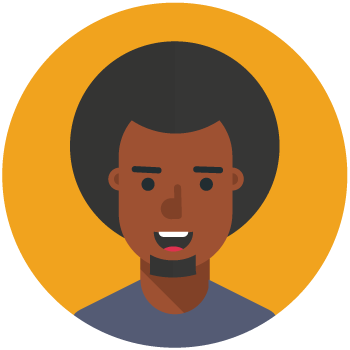 We've seen the kind of conflict that arises when the environment is hostile.
But what if the environment is fine—and the hostile party is you?
11. No place like home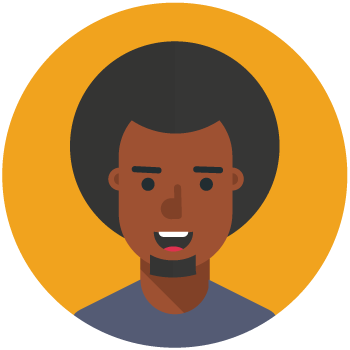 Sometimes an environment is objectively nice but a conflict arises because the protagonist doesn't like where they are.
This is a common conflict when characters find themselves displaced from their home—particularly if they went unwillingly, as in this snippet from Walk Two Moons:
Gramps says that I am a country girl at heart, and that is true. I have lived most of my thirteen years in Bybanks, Kentucky, which is not much more than a caboodle of houses roosting in a green spot alongside the Ohio River. Just over a year ago, my father plucked me up like a weed and took me and all our belongings (no, that is not true—he did not bring the chestnut tree, the willow, the maple, the hayloft, or the swimming hole, which all belonged to me) and we drove three hundred miles straight north and stopped in front of a house in Euclid, Ohio.
"No trees?" I said. "This is where we're going to live?"
"No," my father said. "This is Margaret's house."
The front door of the house opened and a lady with wild red hair stood there. I looked up and down the street. The houses were all jammed together like a row of birdhouses. In front of each house was a tiny square of grass, and in front of that was a thin gray sidewalk running alongside a gray road.
"Where's the barn?" I asked. "The river? The swimming hole?"
"Oh, Sal," my father said. "Come on. There's Margaret." He waved to the lady at the door.
"We have to go back. I forgot something."
The lady with the wild red hair opened the door and came out onto the porch.
"In the back of my closet," I said, "under the floorboards. I put something there, and I've got to have it."
"Don't be a goose. Come and see Margaret."
I did not want to see Margaret.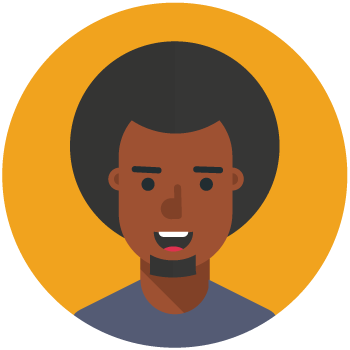 What can we see in this snippet?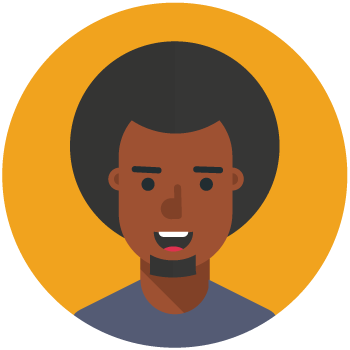 Notice how this snippet is a mix of specific action and narrative summary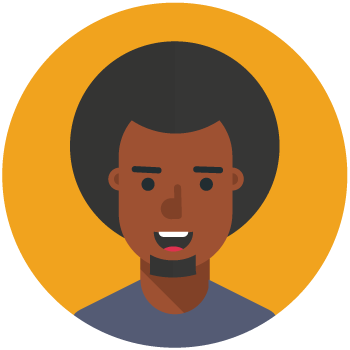 Here are a couple of examples of characters in conflict simply because they are uncomfortable and miss home:
Vincent had always thought of Dubai as his home. He'd grown up in a two-storey house in Jumeirah Village, where his bedroom had a balcony from which he could see the Burj. He'd gone to the British school where he had plenty of friends, and they'd been able to go to the beach, and while the heat was bad at least it was dry.
Then one day his parents said it was time to go back to Hong Kong, and Vincent was like, go back? When were we ever there? But they said Hong Kong was home, that's where Popo lived, that she was getting old, and anyway Baba had a new good job with a bank or something, and one flight later there they were.
And he hated everything about it. It was dirty and crowded. The heat was wet and sweat soaked your shirt just from standing. Everything smelled weird. He'd always told his friends he could speak Cantonese, but it turned out he couldn't. Once they went to the beach, came out coated in brown goo, and never went back. And everyone at school lived scattered across the city; there was nothing like a neighbourhood gang. More than anything, he felt lonely.
I'm the kind of person who likes school, like genuinely likes it. I like learning, I like my teachers, I don't have a lot of friends but I have some, I have Charlie, and I've never been bullied or anything, though I do stay out of the way of the nastier girls. So I'd always assumed that I'd like college. But then Charlie and I went to a three-day summer camp at UTSA. And I don't know, but it didn't feel right.
For the first time, I wondered if college was for me. The other kids seemed so confident. They all knew each other: everyone was from San Antonio, and they'd done other holiday camps together. They had a kind of cliquey rapport that I couldn't break into.
And they knew so much stuff. Their families were all like teachers and doctors and businesspeople, and I don't mean like dad, I mean real businesspeople. I felt stupid and slow and awkward. Whenever I got up to perform, I felt like a stupid lump. Charlie said I was being too harsh and getting in my head. But she was more popular than me; she got more attention, she was flirting with people, of course she liked it. On the drive back, we barely spoke. Stupid camp almost broke us up.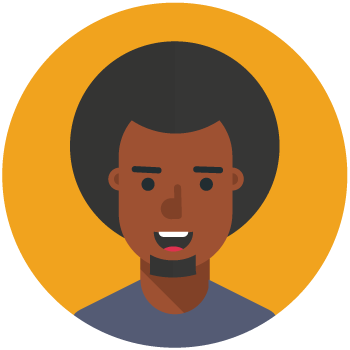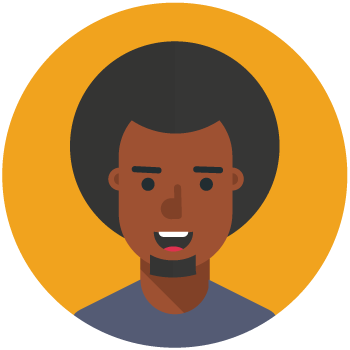 So far we've seen:
characters in conflict with other characters, and
characters in conflict with their environment.
What about when characters are in conflict with themselves?
("I will not eat all these M&Ms at once!" Nom nom nom.)
Internal conflict
12. Conflict with yourself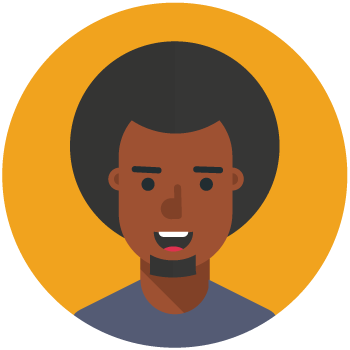 Do you ever sometimes feel like you're your own worst enemy?
Maybe not! Maybe you are 100% happy with all your choices, and if so then good for you!
But many people struggle with choices, and that struggle can a powerful source of conflict in stories.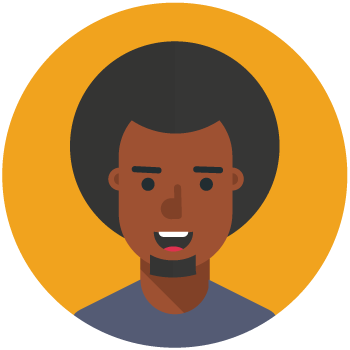 Let's look at two examples:
Experiencing self-doubt, because you no longer understand how the world works.
Navigating a moral dilemma, where you have to choose between two conflicting values.
13. Broken model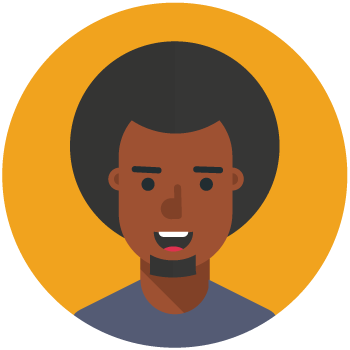 In this snippet from Catching Teller Crow, the narrator (the ghost of a dead girl) has just found out that her grieving father is not going to Grandpa Jim's birthday, which is a big deal to her and her surviving family.
How does this create an internal conflict within the narrator?
There was a queasy sensation in my stomach. Had I been getting things wrong, all this time? I'd been focused on getting Dad back to who he'd been before I died. Now I was thinking I should have been helping him to go on to become a person who knew how to live in a world where I wasn't alive. A person who'd go to Grandpa Jim's birthday.
I had no idea what to do anymore.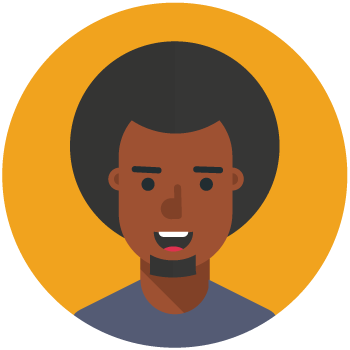 When our mental model of the world breaks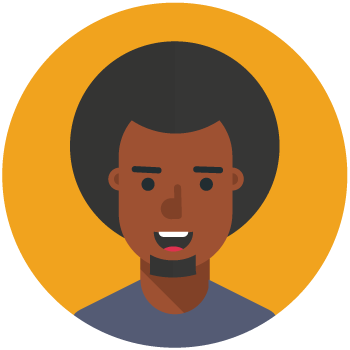 What was Beth's mental model of the world, and how has it failed?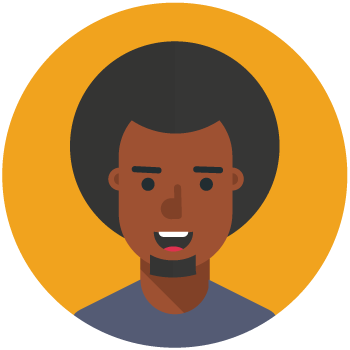 What are the 'opposing forces' in this situation?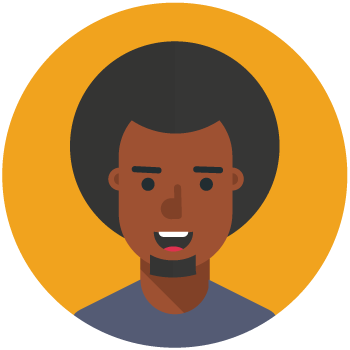 Here are some examples of characters struggling with similar mental model vs reality conflicts:
Vincent wanted to throw up. He had believed he was a ninja. He'd watched almost all of Naruto like it was a documentary: with hard work and tenacity you can achieve any goal; with kicks and flips you can defeat any enemy. But he'd done all that and now Expert was dead and Vincent wondered if the opposite was true: that it didn't matter what you did, the world was going to do what it wanted with you, and if you ever had a choice, you should run.
This way of thinking felt wrong, like he was living in someone else's skin.
I'd always thought you were supposed to try and make your girlfriend or boyfriend happy. You'd try and do what they wanted. So if Charlie said I was too clingy, I'd back off and gave her space like you're supposed to do. But as soon as I backed off, she'd say I was too distant, so then I'd come back and spend more time with her, at which point she'd say I was clingy again. Like a merry-go-round. Did I have it all wrong? Was I trying too hard to please her? Did that make it too easy to take me for granted? Would I be more attractive to her if I played harder to get? It was exhausting.
I wondered how much of this was down to being the only two out lesbians at school, the claustrophobia of it. Sometimes it felt like we were two beetles in a terrarium with hot lights bearing down and a bunch of faces pressed to the glass, so there was no way we could ever act freely or normally.
But other times I wondered if the problem was with us.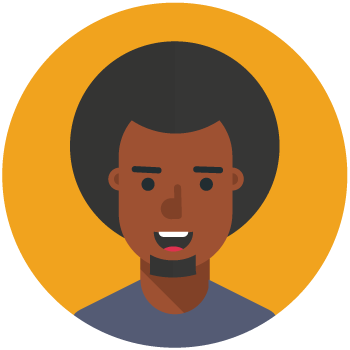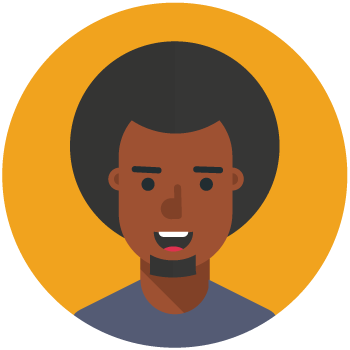 We could say this type of internal conflict is born of ignorance.
What about internal conflict born of competing desires or values?
14. Competing wants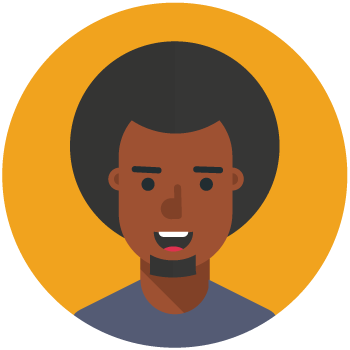 Here is another snippet of a narrator struggling with an internal conflict.
In what ways is it similar to the Catching Teller Crow snippet from the previous page, and in what ways is it different? (It's subtle, but significant!)
I chicken out.
I'm ashamed to admit it but after dinner I ring Simone and Eileen and tell them I can't make it because we have visitors. They believe me. And why wouldn't they? I'm supposed to be pious and God-fearing. Not a lying, hypocritical, pathetic coward. I'm lying on my bed listening to Craig David's "I'm walking away". On repeat.
What's happened to me? Haven't I decided to wear the hijab because I feel proud of who I am? Suddenly I'm too chicken to go to a café? I don't recognize myself. I'm the one who put her head out the school bus window last year and yelled at a group of boys who threw a can of Coke at our "wog" school bus. It was me who stood up during a Year Nine interschool debate and told the audience that my team didn't appreciate the other team's whispers about competing against "terrorists".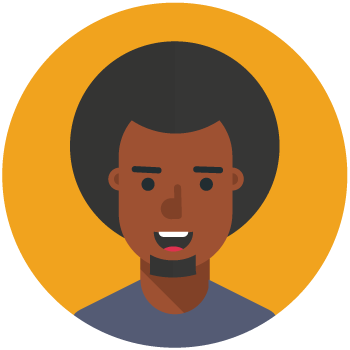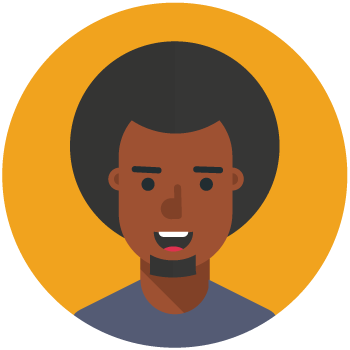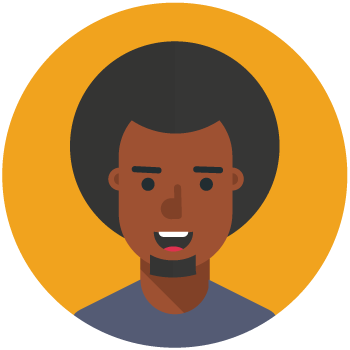 Dilemmas can be high or low stakes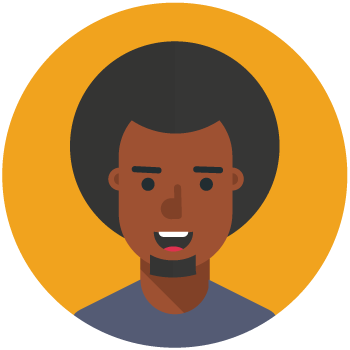 Here are a couple of worked examples of characters struggling with competing wants.
In each example, the choice is simple (learn to ride a bike vs keep running as usual; move away for college or stay at home) but both characters care about their choices.
He kicked the bicycle and then walked all the way down the other end of the skybridge so that he could get away from the others and be alone with his shame.
It was so unfair. He'd never been taught to ride a bike. He'd never owned a skateboard. Come to think of it he'd never done anything that required more balance than walking. He wanted to be able to ride around with the others, but what was the point if all he was going to do was wobble and crash? He imagined trying to cycle away from a pack of zombies but then veering into a pile of bins because he was useless. He may as well stay on foot. In his mind he told himself to keep trying, but in his heart he knew he was going to be that lame kid jogging alongside the other kids on bikes.
I didn't tell Dad when I got the offer. Charlie and I talked on the phone, she was so excited. She was already full of plans and dreams. She texted me constantly over the next three days, telling me all about it, while I sat in the kitchen reading the notification online, and looking at that button saying Accept Offer but never clicking.
I spent a lot of time sitting with Dad in the den while he watched TV and ate dinner on his lap. I sat on Mom's old recliner and watched the light play on the glass eyes of the moose and deer and wolf that crowded the walls. A den alright. All these wild animals that felt like home. I tried to picture the dorm room we'd be in. I tried to picture living together and sharing a bathroom. I tried to picture standing on stage in front of all those kids and teachers. And when Dad dozed off, I'd go to my room and lie on my bed with the laptop and looking at that offer, and I'd move the mouse from Accept to Decline and back again, over and over, until I gave up and also went to sleep.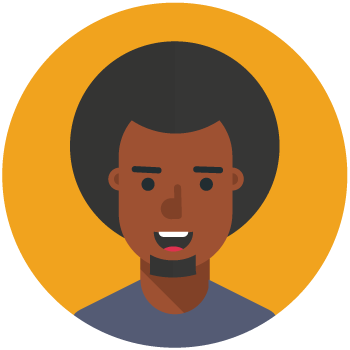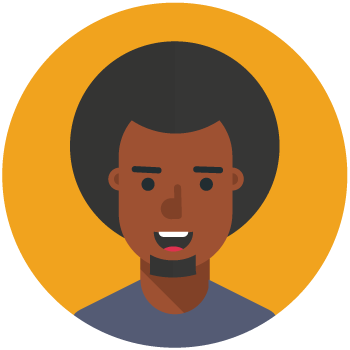 Next
We've spent a whole lesson talking about how conflict begins, but before we complete this lesson, we should talk about how conflict ends.
Resolution
15. The end of the story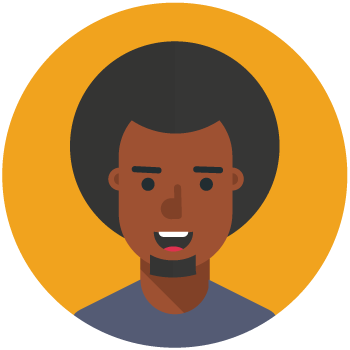 The end of conflict is often end of a story:
The invading army is defeated and control of the country is reclaimed by its inhabitants.
The teenager escapes the arranged marriage and creates an independent life.
The evil ruler is deposed and a benevolent ruler is put in their place.
The teenager fighting for survival in the wilderness is rescued and taken home.
You probably have an intuition for these kind of endings, because it is such a common pattern.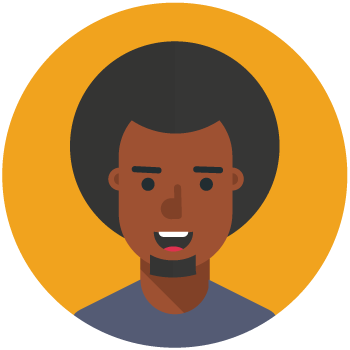 There are many ways conflict can be resolved, for example:
Conflicts can have competitive, win-lose-draw type resolutions, e.g. the local populace defeat the invading army; the orphaned assassin kills the cruel warlord.
They can have co-operative, everybody-wins type resolutions, e.g. the competing characters stop fighting and go into business together.
They can have personal growth, here's-what-I-learned type resolutions, e.g. the stranded teenager learns to survive in the wilderness; the displaced child returns how wiser and more mature.
Often stories will use all of these types of resolution in combination.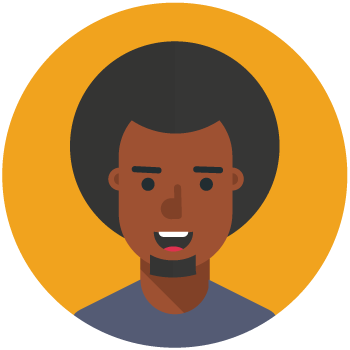 Sometimes there is no resolution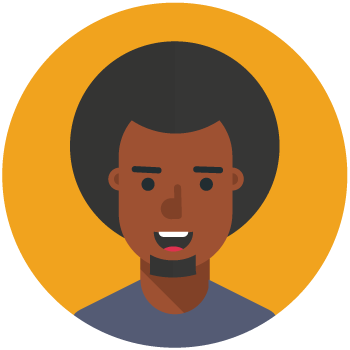 Let's try writing a couple of examples.
16. Heavy damage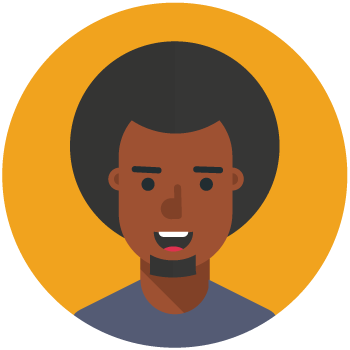 At the beginning of this lesson, we looked at a snippet from The Third Day, the Frost.
That snippet described the ambush of an enemy soldier, which was one confrontation in a larger conflict with an invading army.
Here is a (relatively non-spoilery) snippet from the end of that story:
Meanwhile, our parents and families are still prisoners and we can't do a thing to help them. We just have to wait.
And so we sit around, lie around, or hobble around, in my case. Nothing happens here, nothing at all. We've been living on adrenalin for so long that it's strange when it's suddenly cut off. Other people are doing the fighting now. They're making some progress, too. Colonel Finley thinks the peace talks are getting pretty serious: the more territory the Kiwis recapture the more serious the peace talks get. Maybe one day I'll be able to think about the future again. At the moment all I think about is the past.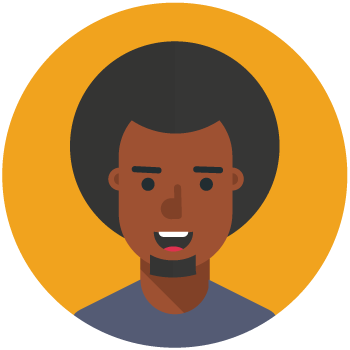 What can we see in this snippet?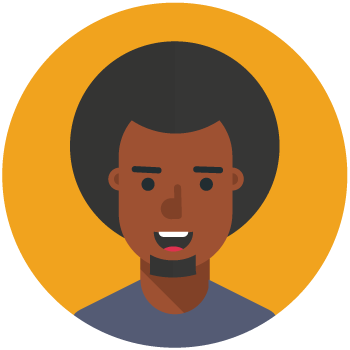 Here are some worked examples that resolve the conflicts we've been developing throughout this lesson in a kind of heavy-cost draw between the opposing forces:
The tunnel and bridge were blocked. The island was isolated. And still there were a million dead roaming the streets.
That was the thing with zombies: they didn't have jobs or watch TV, so they had no reason to stay inside. Instead, they wandered around the neighbourhood 24/7 looking for food. And in the end, there was nothing Cindy and Vincent could do about it. They burned as many as they could, but when Vincent did some painstaking long-division on paper (which Cindy checked and double-checked) they realised it would take 14 years to get rid of them all, so finally they gave up and decided they'd make peace.
They carved out a compound around the fire station and the giant park next door, started a farm, got on with their lives, and left the rest of the island to the dead. And strangely, Vincent found himself hoping every night that Amos and Expert, Mama and Baba, and maybe even the crazy cannibal from Harbour City, were wandering somewhere out there with them, not alive, but at least not totally gone.
So here I am. New city, who dis. Feeling like I have nothing, and I am nothing.
I moved off campus to get away from Charlie. (Breakups are the worst. I even took up running.) Dad won't answer the phone or respond to my texts. And every day I wonder what the hell I've done, and how I got it all so wrong.
You think if you could be alone, you'd have so much freedom, but it turns out you have the opposite: you have isolation. And that's as good as jail. Your freedom in life is defined exactly by who you know—your friends, family, co-workers. That's all. And here's me with no-one, which means I need to make a choice to either go back—not to Charlie, but maybe to Dad and home—or to go forward into the unknown and make new friends and build a new freedom with my own two hands.
I've come this far. I guess I'll go a little further.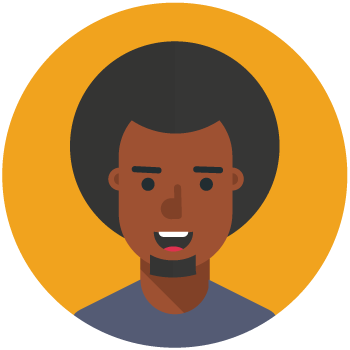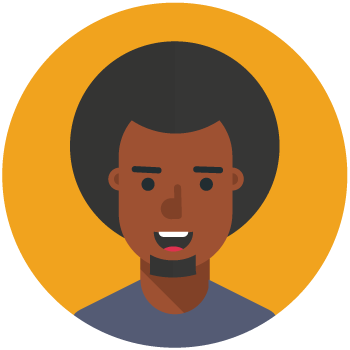 Not all conflicts are resolved through victory and defeat.
Let's take a look at a resolution based on growth, learning, maturity, and adaptation (even compromise and forgiveness).
17. New growth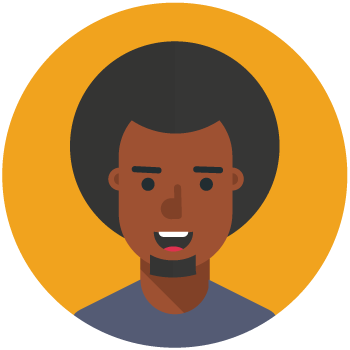 Do you remember the snippet we read earlier from Walk Two Moons, in which Sal's father relocates her from Kentucky to Ohio?
There are multiple conflicts in that story, so we're not spoiling too much to say that in the end Sal and her father return to Kentucky.
Did Sal 'win' the conflict? If so, who did she beat? Her father? Does that make sense?
Read this snippet from the end of the book and see what you notice about the resolution:
Ben and Phoebe and Mrs. Cadaver and Mrs. Partridge are all coming to visit next month. There is a chance that Mr. Birkway might come as well, but Phoebe hopes not, as she does not think she could stand to be in a car for that long with a teacher. My father and I have been scrubbing the house for their visit. I can't wait to show Phoebe and Ben the swimming hole and the fields, the hayloft and the trees, and the cows and the chickens. Blackberry, the chicken that Ben gave me, is queen of the coop, and I'll show Ben her too. I am hoping, also, for some blackberry kisses.
But for now, Gramps has his beagle, and I have a chicken and a singing tree, and that's the way it is.
Huzza, huzza.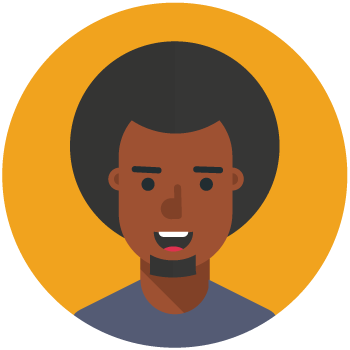 What can we see in this snippet?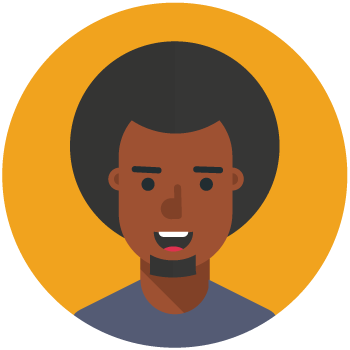 Where's the antagonist highlighter?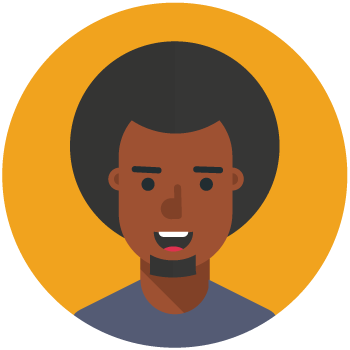 Here are our final zombie and taxidermy examples, but this time we find a resolution that is based on growth, maturity, and the concept of finding home:
On Vincent's 16th birthday, while he was netting dace in the aquaculture pond, Vincent saw a navy boat glide round the bend from Kowloon Bay, as grey-green as the water itself, not huge or elegant but kind of clunky, almost like a metal version of one of those Aztec pyramids, stepping up from a broad base to a tangle of radar dishes and antennas at the top. From the back of the vessel flew an Australian flag.
He reacted so slowly that if the boat hadn't stopped of its own accord, he would have let it pass by completely. But it did stop, and, while sailors in white uniforms walked about on deck, Vincent had enough time to ride back to the station, get Cindy—who was cooking rice and dishing out pickles—grab the fire station bell, then cross the causeway and climb atop a pedestrian overpass where they rang the bell until the sailors saw them and began to whistle and wave.
The yacht club was too infested, so they met by the exhaust vent that came out of the Wanchai bypass, part-way out in the harbour. A couple of sailors came over in a black inflatable boat, warmly loaded them in and then drove them back. Vincent held Cindy's hand while she cried. He watched the receding shore and wondered about the pigs and the chickens and the fish, who would take care of them?
Then the inflatable bumped against the ship and Vincent looked up to see a man who must have been the captain standing at the top of a ladder with a hand extended down towards him.
"Look at that," the captain said. "Someone survived."
Vincent blinked back tears, Cindy squeezed his hand, then they climbed aboard and left Hong Kong behind.
What I've learned is it takes time to build a new life. You leave your old self behind and for a while, what are you? You're a pile of hide on the workbench. And nothing's going to happen if you don't put in the work and the time. You've gotta take those molds and lay those wires and go through this whole process that is such a long way from the end goal, but that's what it takes. One step after the other. And then one day the pieces come together, and there you go, it's a new life. Or some kind of new life, anyway.
I got a job at the museum, helping with the exhibits. Turns out taxidermy is valuable to them, and it's more stable and pays better than the theater. I get to work with artists and scientists and historians. And I still do theater prop and set work, just on the side, for fun and friends. My girlfriend is in IT, not in any of this stuff at all.
Daddy is coming to visit. He likes coming now. I think he's proud of me being at the museum and all; it made it easier for him to let go.
Charlie and I are friends again; the community is too small not to be.
We saw Kenny recently coming out of the Starbucks on Guadalupe with a girl—we both shouted, "Hey, Kenny!" and gave him the finger without even thinking or planning.
I go home sometimes. Dad has an assistant, a young kid who was having some kind of trouble at school and at home, who needed something he could learn to be good at, and on whom Dad could focus his energies. He's good for Dad. And whenever I go back, we all sit in the store together, in silence, gently sculpting the hides of those good, sweet animals into a second kind of life.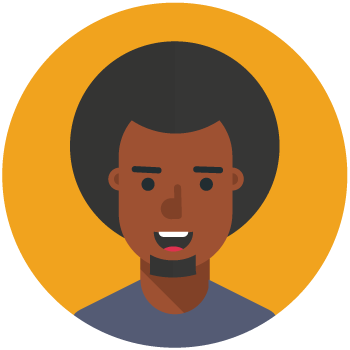 Notice how antagonists are present in the examples, but they are small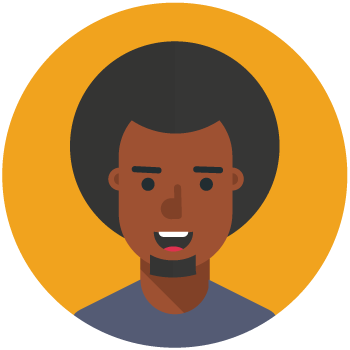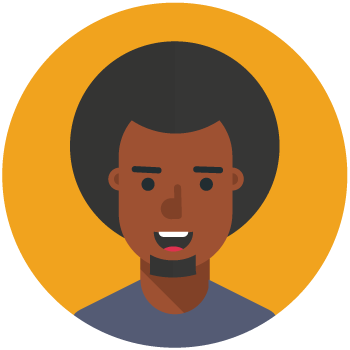 Now it's time to recap what we've done and choose your favourite responses to use as a checkpoint piece.
Wrapping up
18. Checkpoint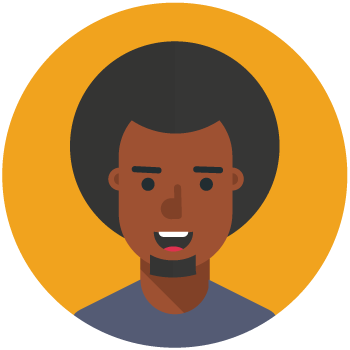 In this lesson we've explored conflict on a number of dimensions:
Physical and verbal confrontations
Relationship conflicts
Conflict with an environment
Internal struggles
Resolution
Below we've combined all of the responses you've written in this lesson. How do you feel about the world you've created?
To create a checkpoint piece, select your favourite 3 responses and delete the rest. (You're only deleting them in this textbox, not from the textboxes elsewhere in this lesson.)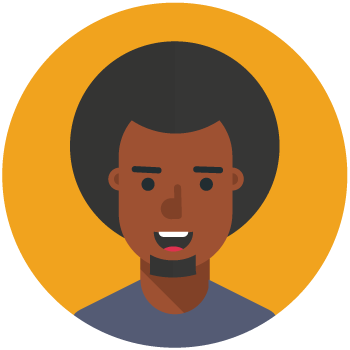 That's it! Let's wrap it up!
19. See you next time!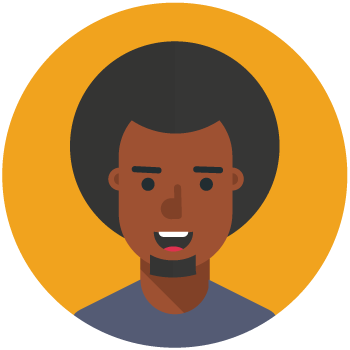 That's it for this lesson. We covered a lot of territory, so let's take a moment to consolidate the concepts:
Conflict is a powerful element in narrative and story.
Conflict sits on a continuum with contrast at one end, and confrontation at the other.

Contrast represents natural sources of difference in the world.
These differences, when juxtaposed, can create friction and tension, which in turn can create conflict.

Conflict is the sustained struggle for dominance between opposing forces.

Opposing forces can be characters, groups, or wider environmental and social systems.

Conflicts are meaningful only if characters care about the consequences.

Whatever characters stand to gain or lose in a conflict are called the stakes.
It's not the size of the stakes that are important; it's how much a character cares about them.

Conflict can emerge on multiple fronts, including relationship conflict, environmental conflict, and internal struggles.
Conflict can be expressed in moments of confrontation, which can include physical, verbal, and emotional struggles for dominance or resolution.
The resolution of a conflict often marks the end of a story. Resolutions can include:

competitive win/lose/draw situations
compromise and cooperation
personal growth, maturity, and learning
an impasse.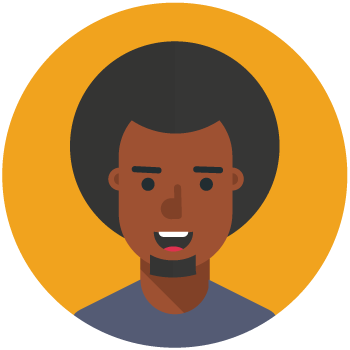 Advice for developing a story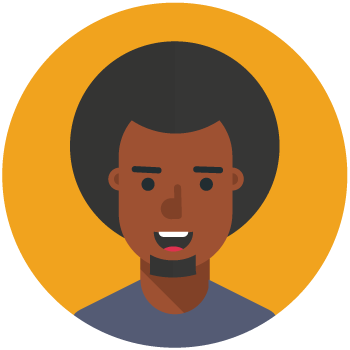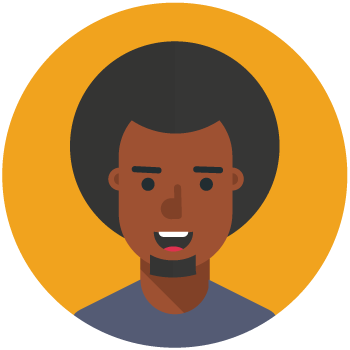 When you're out in the world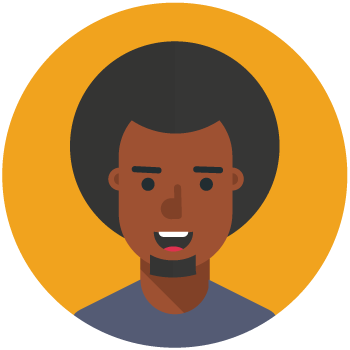 Where did the snippets come from?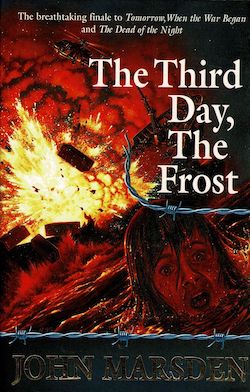 The Third Day, the Frost, by John Marsden
Third in the Tomorrow War series, which is one of the greatest action-adventure war stories ever. A group of teenagers in rural Australia become insurgents against an invading army.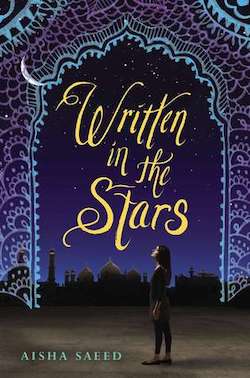 Written in the Stars, by Aieesha Said
The story of an American Pakistani girl whose parents catch her with an American boyfriend and then take her to Pakistan where they force her to a marry a complete stranger.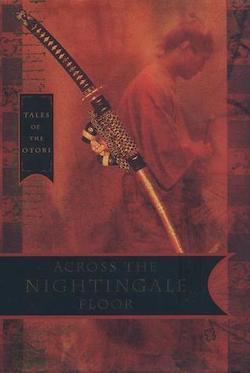 Across the Nightingale Floor, by Lian Hearn
First book in a stunning fantasy epic set in an alternately-imagined feudal Japan. Takeo, the orphaned member of a persecuted village community, is mentored by a sympathetic lord to become a powerful assassin.
Kids of Kabul, by Deborah Ellis
Novels like The Third Day, the Frost tell stories about heroic teenagers fighting invading armies, blowing up planes and boats, and generally kicking ass—bu they're fantasies. What's it like to really grow up in a war zone? Kids of Kabul captures accounts from children in Afghanistan in the years after the retreat of the Taliban—stories of fear, frustration, courage, urgency, and hope.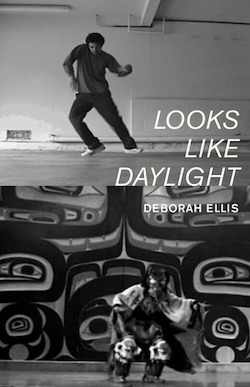 Looks Like Daylight, by Deborah Ellis
Frank and honest interviews with Indigenous children and teens in North America and Canada, including many who have lived in residential schools and foster care. Stories of struggle, hope, and trying to find a place in the world.
Walk Two Moons, by Sharon Creech
An intricate and layered story of a teenage girl and her father both struggling to come to terms with her mother's departure from their lives, including fighting over new homes and new relationships.
Catching Teller Crow, by Ambelin Kwaymullina and Ezekiel Kwaymullina
A dead girl returns as a ghost to help her grieving father solve a mystery involving a burned orphanage and an unidentified body. Published in the U.S. as The Things She's Seen.
Does My Head Look Big in This, by Randa Abdel-Fattah
The only Muslim girl in a private school decides she wants to start wearing her hijab in public, and has to deal with everyone's reactions, including teachers, friends, and strangers—while also trying to win over a cute boy.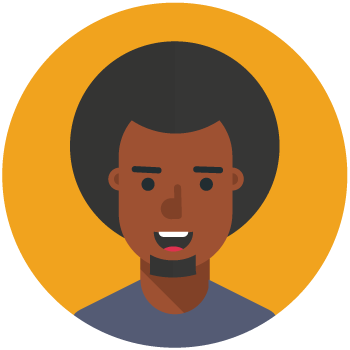 The cover image
The cover image for this lesson is a detail from a digital painting by Piotr Jablonski.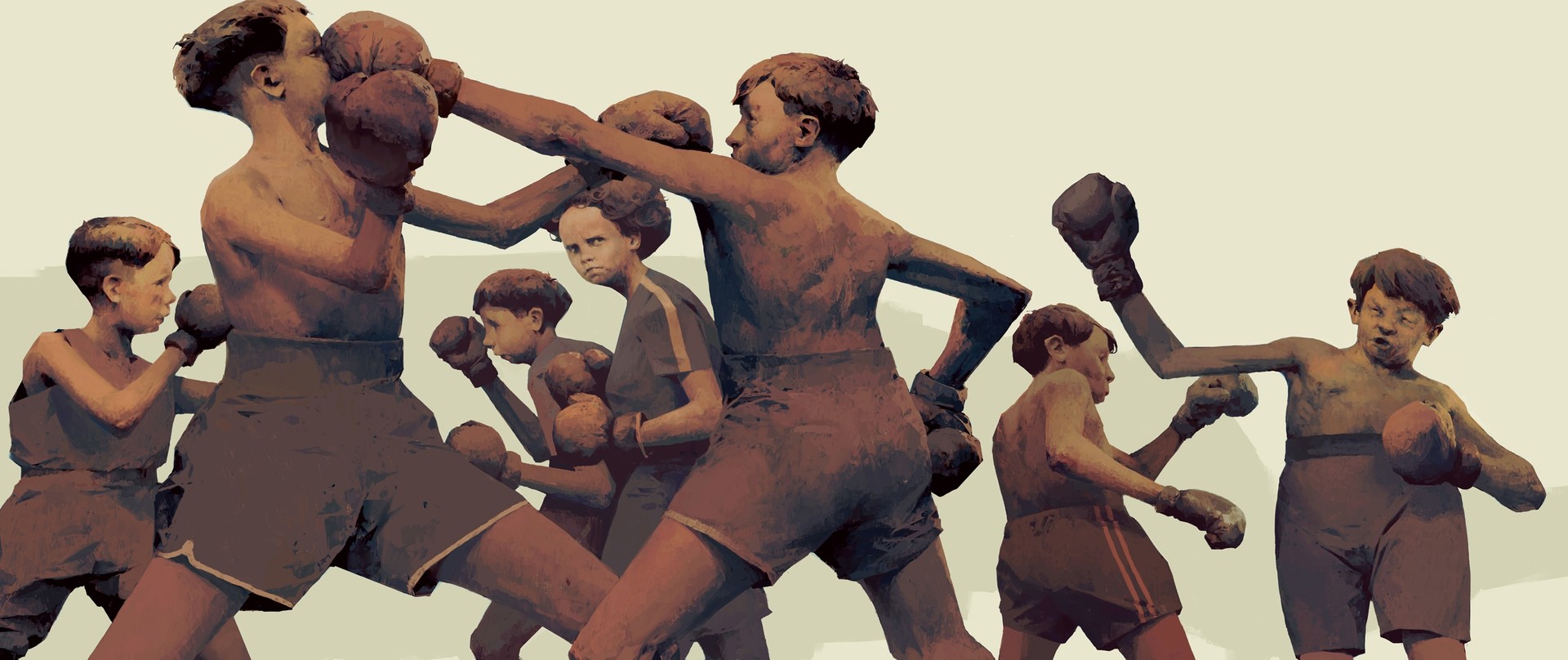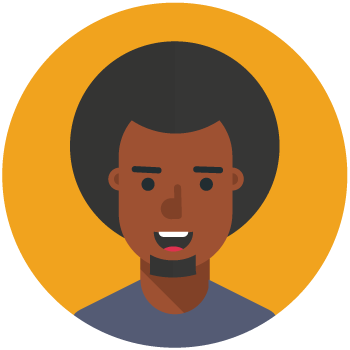 That's it! See you next time! 👋